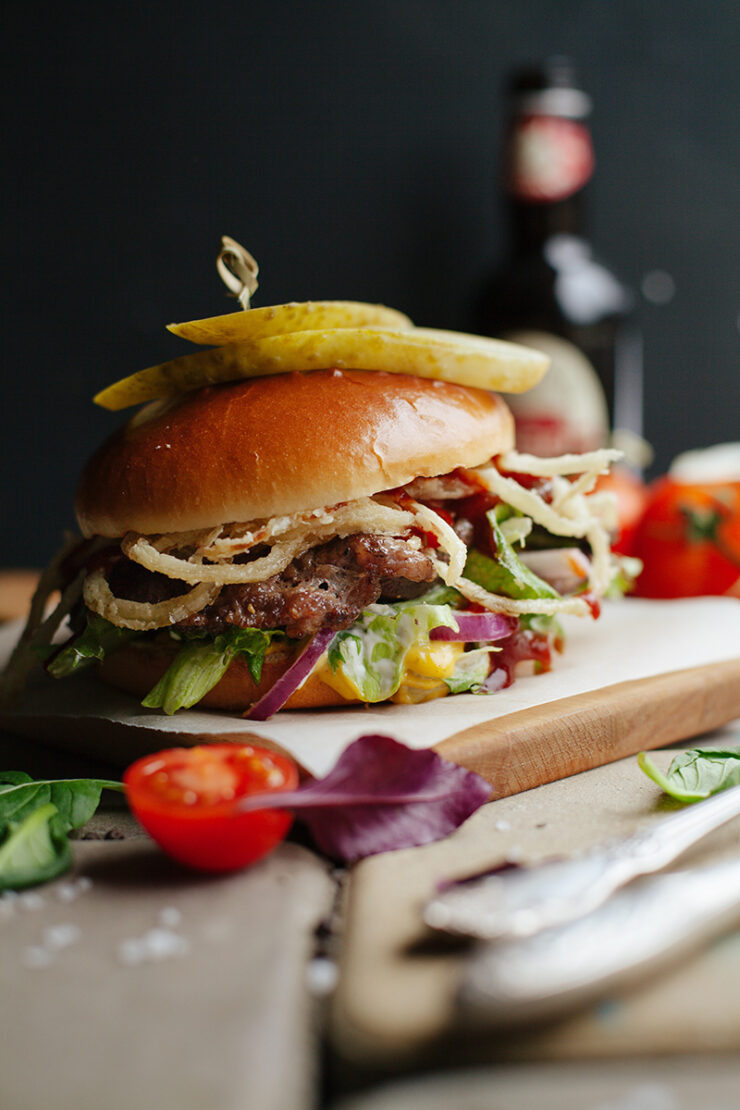 Want to make the perfect, moist, delicious burger? Here are the ingredients & the instructions to do so!

Ingredients:
1/2 pounds ground chuck
Kosher salt and freshly ground black pepper
1/2 tablespoons canola oil
4 slices cheese (optional)
4 hamburger buns, split; toasted, if desired
Step 1.
Heat the oil in the pan or until the oil begins to shimmer. Cook the burgers until golden brown, about 4 minutes on each side for medium-rare beef (3 minutes if topping with cheese), and 5 minutes for turkey. Flip over the burgers as soon as you notice that the crust is starting to get golden brownish.
Step 2.
Add the cheese to the tops of the burgers during the last minute of cooking. Close the grill cover, or tent the burgers with aluminum foil, so the cheese melts. Sandwich the burgers between the buns, and you're done.