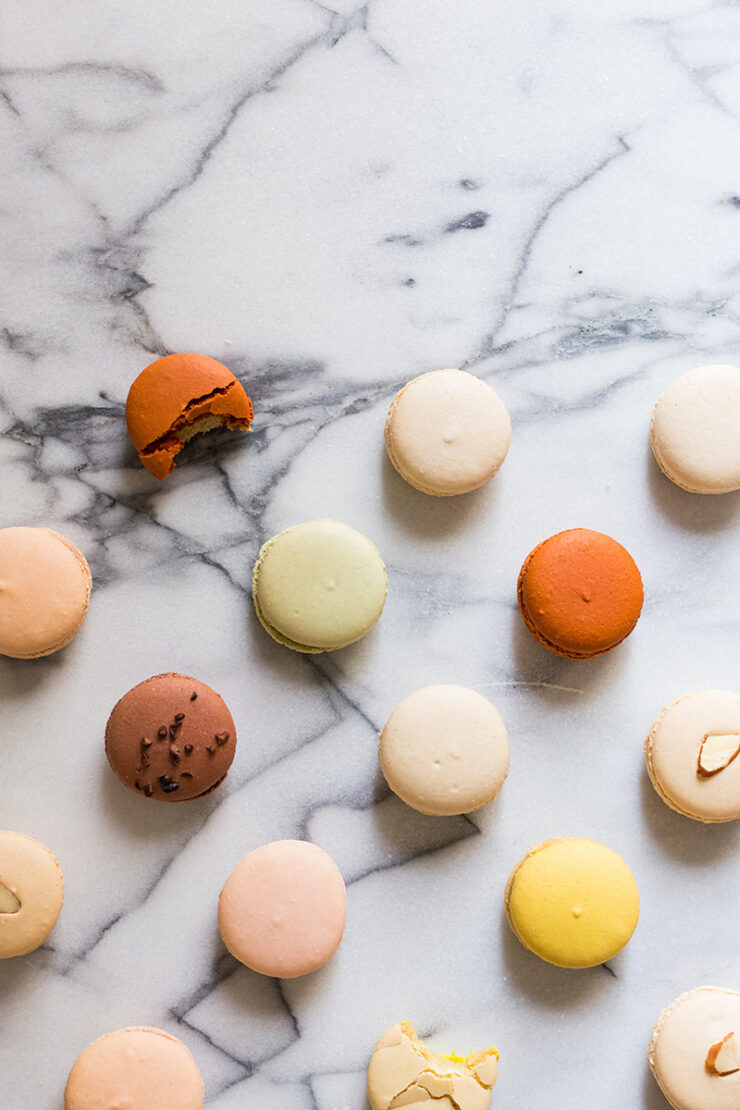 Beautiful macarons are one of the current 'sweet' crazes. They make a wonderful gift or just a delicious snack!
A macaroon is a type of small circular cake, made from ground almonds, coconut, and/or other nuts or even potato. Macarons are often baked on edible rice paper placed on a baking tray.
Ingredients:
3 egg whites
1/4 cup white sugar
1 2/3 cups confectioners' sugar
1 cup finely ground almonds
Step 1.
Beat egg whites in the bowl until whites are foamy. Then, beat in white sugar and continue beating until egg whites are glossy and fluffy. Sift sugar and ground almonds in a separate bowl and quickly fold the almond mixture into the egg whites.
Step 2.
Pipe the batter onto the baking sheet in rounds, leaving space between the disks. Let the piped cookies stand out at room temperature until they form a hard skin on top, about 1 hour. Bake cookies until set but not browned, about 10 minutes, and be sure to let cookies cool completely before filling.