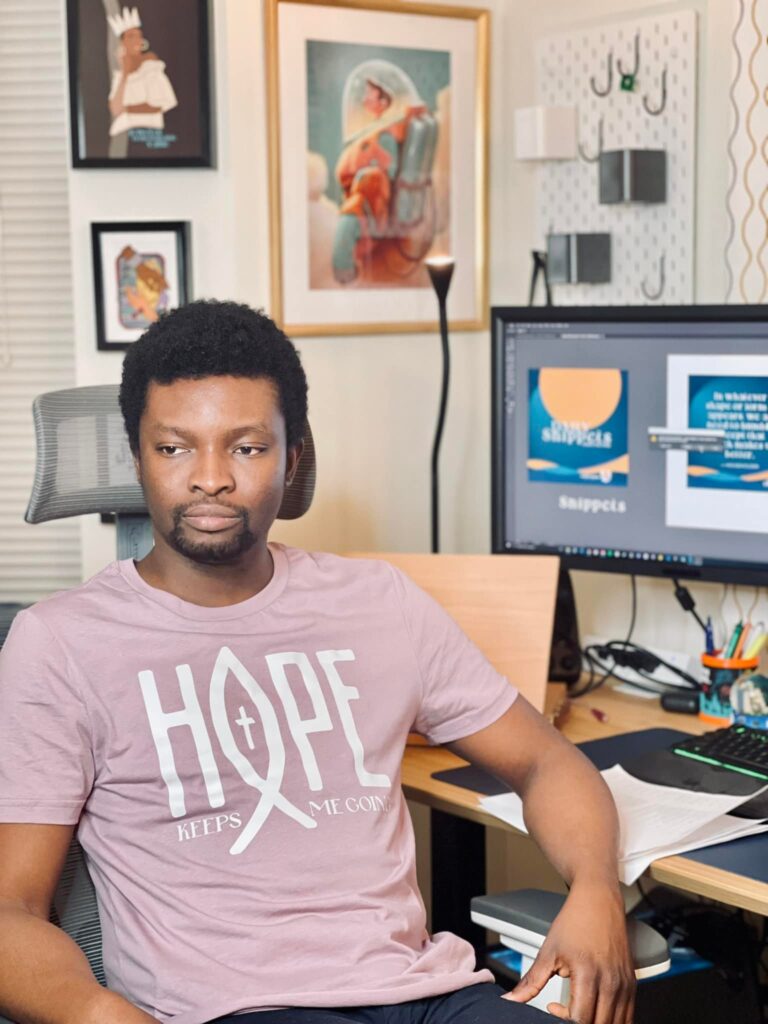 Thank you for visiting my website. I love to use creative tools to tell transformative stories and I am always working on projects that inspire hope and empower the young, and the young-at-heart.
Somewhere between high school and this present moment, I trained as a doctor, added on a couple of graduate degrees in public health and psychology, and I work in healthcare by day.
However, I have always believed young people can do great things with their lives. Just Give them wings and watch them soar. Imagine a world where children and young people have enough resources and guidance to explore their fullest potential!
Won't that be wonderful?
Yes! I am driven by a passion to create resources and mentorship opportunities that inspire hope and empower young people to live on purpose despite negative circumstances around them.
How I do it is a really long list, but I'll keep it short—
Storytelling
I think a story is the most beautiful form of creativity and a potent tool for transformation. But what is a good story if not shared? So I teamed up with some of the most amazing people to build Householder Publishing, where we create inspiring and empowering resources for the young and young-at-heart.
Transformation
I also like to contribute to change around me. So I work with nonprofits that inspire and empower children— those that work to restore a hopeful future to children, especially those who have been exposed to trauma and adverse experiences.
I also love to make things! So, I built a gift shop, TreasureHouseMade where I make hand-crafted goods that are inspired by faith and the beauty of Africa. The shop is open and waiting for you to explore here.
Wanna talk about an exciting project? or share ideas? Send me an email here.
Delight yourself in the Lord, and He will give you the desires of your heart.

Psalm 37:4